Terms
You can purchase securely with your credit card via PayPal whether you have a PayPal account or not (see our 3rd FAQ for illustrated instructions how). You can also pay by credit card by phone. Established commercial accounts that are set up as dealers for our products may be eligible for Net 30 terms.

We ship via FedEx, and sometimes USPS (depending on zone), in the continental USA. Certain products we can ship via USPS to Alaska and Hawaii as well; these are noted on our PRODUCTS page. We're working to expand the eligible products for AK and HI, so inquire if you're interested.
We can ship outside the continental USA, but the freight is (often considerably) higher, so we quote each order on an individual basis. (We're learning about alternate shipping methods that might save money and make this outside-the-USA shipping easier.) If you're outside the continental USA and are interested in our products, please e-mail us here and tell us what you're interested in ordering, your address, your phone number, etc. We'll get a shipping quote and get back to you.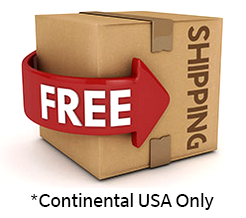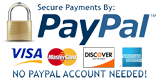 Policies Covering Transactions With Four On The Floor Pet Products, Inc. Revision Date Of These Policies: February 8, 2005

1. Four On The Floor will never sell our client list. We will never divulge private information about any customer to another without just cause (bank fraud, etc.).
2. We do not accept returns. Why? Because, due to the dilution nature of our product, without tying up our resources in the lab to test the strength of any returned product, we would have no way of quantifying for certain whether some of our product had been used. This wastes resources and keeps us from helping as many needy animals and owners as possible. All sales are final and there may be a restock fee on cancelled orders regardless whether the order has shipped yet or not (to cover our time in processing). Under no circumstance shall shipping & handling charges be refunded. We reiterate: no refunds are given for any reason. All sales are final.
3. Please don't contest a Four On The Floor charge with your credit card company. If you for some reason have a problem with us or our product, please give us the courtesy of letting us know before you do something abrupt like contesting a charge. We'll do everything reasonable and within our power to help because we operate by the Golden Rule and we want happy customers. Fairness to both parties is the goal.
4. The user of DooDoo Voodoo assumes any liability connected therewith and determines the suitability of DooDoo Voodoo for any particular purpose. Four On The Floor disclaims any and all liability for direct or consequential damages arising from the use of DooDoo Voodoo. The maximum liability on the part of Four On The Floor shall be the purchase price paid by the customer (verified).
5. Shipments sent by UPS and Federal Express are insured for the default value of $100. USPS shipments are insured for the default value. If your order is over the default values and you desire additional insurance, please request it at the time you place your order. There's a small additional charge per each additional $100 of value over the original default insurance of $100, but about the time your order is damaged in transit, you'll be very glad you purchased the additional insurance. If you don't purchase this additional insurance, Four On The Floor Pet Products, Inc., shall not be held liable for damaged goods. We will do our best to assist with your claim against the appropriate carrier, but claims are the recipient's responsibility.
6. Due to too many customer complaints about having to be at home to sign for receiving their shipment from us), we now no longer require delivery signatures. We are NOT liable if FedEx delivers your package but you say you never received it. Meaning, we will not re-send you another shipment at no charge to replace the one you feel you didn't receive. If you believe there is a chance that your shipment may be stolen if left at your door, please have your shipment sent to a neighbor's address, the front desk at your apartment building, etc. We are sorry for the inconvenience of this policy, but we simply cannot absorb the cost of sending out free replacements. If FedEx's tracking system shows your package was delivered, we both need to consider it delivered. Thank you for your understanding of this policy.
7. By purchasing from us, whether through this site or via other means, you agree that the laws of the state of Indiana shall govern all transactions. Any actions involving Four On The Floor Pet Products, Inc., shall be conducted in the courts of the State of Indiana. Legal fees shall be reimbursed to Four On The Floor Pet Products, Inc., regardless outcome.
8. Submitted materials and quotes offered become the property of Four On The Floor Pet Products, Inc., and may be used for promotional purposes. This includes e-mails, paper correspondence, voicemails, photographs and related materials. We disguise identity when appropriate. Thanks for helping us help as many animals as possible by sharing your story!
9. If you think we didn't ship your order or that we sent you the wrong item, please contact us so we can look into the situation and remedy it if appropriate. Recently, we've had two customers who deemed it appropriate to file PayPal disputes against us. This is NOT cool, especially when dealing with a charitable, Golden Rule company such as ours that has invested millions of dollars and nearly four decades in helping people and pets. Why did these customers file disputes? The first, because she didn't know how to use PayPal to issue a payment properly. The second, because instead of e-mailing or calling us to ask if we might have shipped her the wrong item (we did; this is the first time I can ever remember this happening), she filed a PayPal dispute without even alerting us to the potential mistake. This seems illogical to us. If you think we boo-booed your order, contact us!
10. If we ship your item, but a carrier fails to deliver it, we'll do what we can to contact the carrier on your behalf, but you will need to be involved too and we will not automatically reship the order to you. In all our years, we have NEVER ONCE been compensated by a carrier for a lost shipment; we've had to eat them all, which isn't fair to us, especially given the charitable nature of what we do. Please help us help you. Thanks for your understanding.