How To Pay With A Credit Card Even Without A PayPal Account
Most customers pay via PayPal, but for those who don't have a PayPal account or prefer not to use PayPal, there are two other ways to pay with a credit card. After adding products to your shopping cart (for this example, I added a gallon of RTU to my cart), click the Check Out button, indicated by a red arrow on this graphic (click it for a full-size version):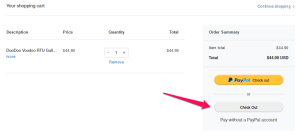 Clicking the Check Out button will take you to the page shown below, where you can enter your credit card information in the space indicated by the red arrow --- even if you don't have a PayPal account. Again, click the graphic for a full-size version: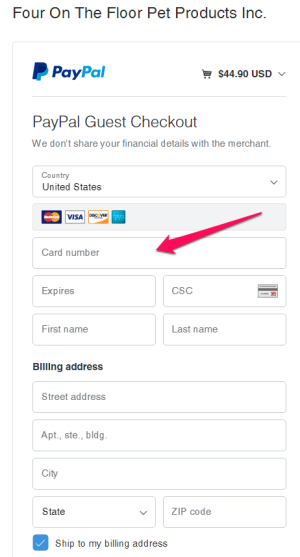 Another alternative is that you can call us and give us your credit card number directly over the phone, but this will delay your order getting filled and shipped, so the above-illustrated method or the usual PayPal checkout, which you accomplish by clicking the gold PayPal Check Out button instead of the white Check Out button, are preferred and will help us get your product to you faster.
Click here to go to our PRODUCTS page, where you can order!