Helpful Links
There are oodles of great pet-related sites on the Internet, but we've chosen to narrow down our LINKS list to just a handful of sites that pertain to the issues we're most passionate about:
• Pet Overpopulation
•
Pet Safety
In addition, here's a link to the site of an animal communicator we've worked with and whom we respect. Her name is Mary Marshall and her site is www.medicinehorsewoman.com. Another person we've found to be very helpful is energy healer Kathy Barr. Her site is www.theheartsjourney.net. This sort of thing may seem a bit "out there" to some, but believe me...we've found both of these women to have extraordinary gifts. If you've got animal behavior or health issues you can't get a handle on, we urge you to contact these women.
As with any site's links to other sites, we may not necessarily agree with every statement you'll find on these sites, but we feel these are valid and credible sites and deserve inclusion here.

www.spayusa.org
This site includes educational info regarding the rate of reproduction of cats and dogs, benefits of spay/neuter, importance of early-age spay/neuter (which we practiced quite successfully at our nonprofit spay/neuter clinic) and helps people find spay/neuter resources in their area. The site also has information and advice for starting your own spay/neuter program.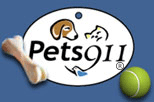 www.pets911.com
By typing in your zip code, you can find local animal "lost and founds," pet-friendly apartments & rental housing, shelters and rescue groups, animal hospitals, veterinary emergency clinics and spay/neuter resources. Another site where you can find pet-friendly apartments is
www.apartments.com
.

www.alleycat.org
Possibly the best site for all things related to feral cat management. This is a great organization, and their mission ties in closely with our mission to control pet overpopulation. (We lectured on feral cat management at a statewide veterinary conference held at the Purdue School Of Veterinary Medicine. We also helped broaden the programs in our city for dealing with feral cat management, including helping get feral cat management legalized and supported by the city.) Another good site is
www.feralcat.com
, the site of the Feral Cat Coalition. You can also check out
www.indyferal.org
, an organization with whom we've done a lot of work.